How housing shortage, affordability concerns could factor into office-space decisions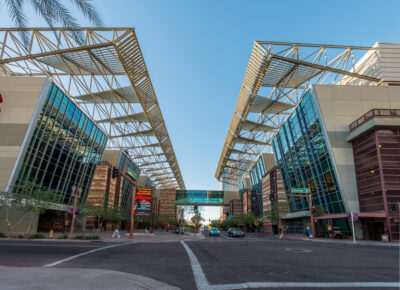 Article originally posted on Phoenix Business Journal on April 01, 2022
Corporate-relocation pitches in cities like Charlotte, North Carolina, have long used affordability as a key reason to convince a company to uproot their headquarters or plant hundreds of new jobs.
With Charlotte having a median sales price of $360,000 in February 2022, the city is still considerably more affordable than several peer cities or coastal markets. But the rate of home-price appreciation — largely because of severely constrained inventory, not to mention insatiable demand from local and out-of-town buyers — means the affordability pitch may get tougher if the current rate of growth continues.
And last month, the Charlotte region only had 0.5 month's supply of housing inventory, according to Canopy Realtor Association, the local residential real-estate association and Multiple Listing Service.
That extremely tight inventory (six months' of inventory is widely considered a balanced housing market) has been the primary culprit behind double-digit percentage gains in home prices annually, in Charlotte and other cities. Last month, Charlotte saw a 22% annual growth in median home prices.
Austin, Texas, had 0.4 months of inventory, and a median sales price of $499,995, in February, according to the Austin Board of Realtors. Phoenix, meanwhile, had a 1.14-month supply of inventory and a median home sales price of $449,900 last month, according to the Arizona Regional Multiple Listing Service.
While commercial real estate leaders in Sun Belt cities remain optimistic about their pipeline for office growth, and competitiveness against more-expensive coastal cities, housing affordability and inventory are top of mind.
As companies carefully think about their office footprint — and where they may want to lease or buy space that'll meet growth needs and attract the post-pandemic workforce — dynamics of the local housing market may increasingly factor into commercial space decisions.
"We always touted affordability," said Brett Gray, managing principal of several Carolinas markets at Cushman & Wakefield PLC (NYSE: CWK), during a Charlotte Regional Business Alliance panel I moderated. "That was one of our kickers. Fortunately, I think everyone in the Sun Belt is having this problem … and New York is still New York. But it's becoming less of a competitive advantage for us when we're competing against other cities in the Sun Belt."
That's going to be a tougher sell when companies look to relocate, Gray added, which will require a more holistic view of labor and the real estate market.
Buckhead in Atlanta, long one of the dominant office submarkets in that city, has seen more companies moving out than in recently, according to Jones Lang Lasalle Inc. (NYSE: JLL). Buckhead's cityhood movement, which failed to materialize, could be contributing to that, but traffic and housing affordability are also weighing on the minds of leaders there.
Beyond affordability, for corporate office markets like Buckhead in Atlanta and Ballantyne in Charlotte, the actual inventory of single-family homes in those suburban, but well-located, parts of town have long been a big draw for company executives.
With currently so little on the market in those areas, and lots of competition at all price points, selling decision-makers on the housing market within or immediately adjacent to office submarkets is becoming tougher.
John Barton, president of Northwood Office LLC, which owns most of the 4-million-square-foot Ballantyne office park in south Charlotte, said three years ago, it was much easier to find a move-in-ready, $1 million home on the market nearby.
"Today, it's, if you're all-cash and can do it in five days," you can get that same house, Barton said. "It's a very different environment, and I think that is a challenge."
At Ballantyne, Northwood Office is spearheading some $1 billion in phased mixed-use development, which'll include residential units for the first time in the corporate park's history. Barton said the more developers can add housing within new mixed-use projects, the better off a market will be.
The topic of conversions has become a hot one, as cities are now grappling with big blocks of office vacancy in, frequently, outdated office buildings. This has become especially prevalent for second- or third-generation, or older, towers in central business districts, as the flight-to-quality — the newest, most amenitized and wellness-oriented office buildings — theme persists.
Gray said the multifamily market is now more likely to be able to support rents needed for, say, an office-to-residential conversion in a CBD. Not every building will be able to convert, he continued, but some buildings in downtown Charlotte may be able to fit that model.
The housing shortage is acute, and things have to be looked at differently, said Compie Newman, managing director at CBRE Group Inc.'s (NYSE: CBRE) Charlotte office.
"We all have to adapt," Newman said. "(Conversions are) not out of the realm of possibility. The (Class) B office buildings are going to be tough."