17100 E Shea Boulevard Fountain Hills, AZ 85268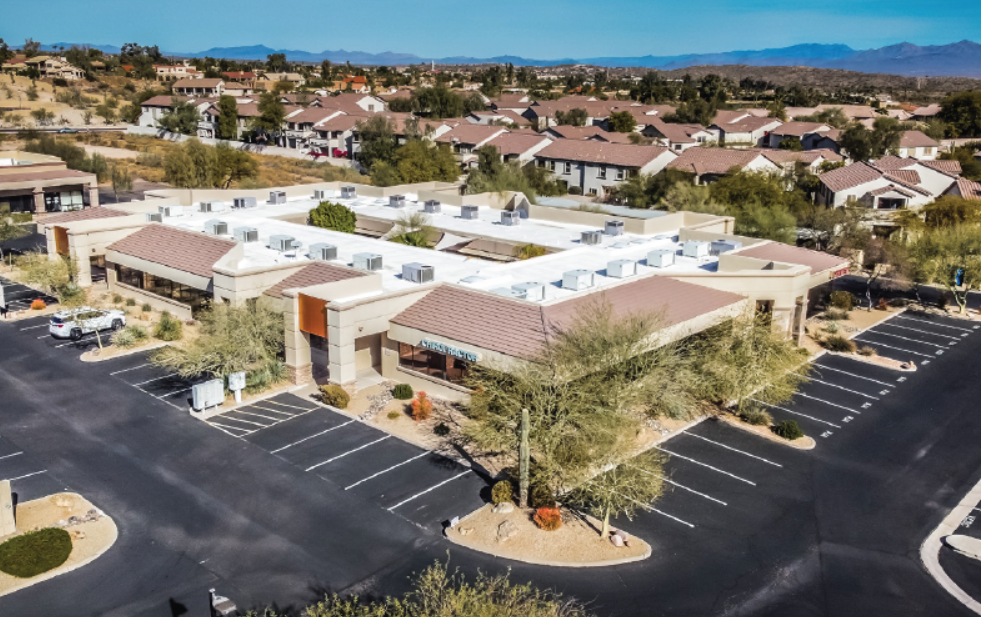 DOWNLOAD BROCHURE
Description
17100 E Shea Boulevard Fountain Hills AZ 85268
Office
-
Arizona
OFFERING SUMMARY
17100 E Shea Boulevard Fountain Hills, AZ 85268
Building Size:± 22,041 Square Feet
Lot Size: ±2.13 Acres
Property Name: Firerock Business Center
For Sale : $2,500,000
NOI $98,828
54.7% occupancy
Recent improvements include Parking lot, landscaping Roof (w/warranty)
Property Type: Office Condo
Type: Owner/User & Investment
ICRE Investment Group is proud to exclusively list this beautiful high office complex. The two buildings are located in an office complex that fronts along the premier arterial providing access to the affluent town of Fountain Hills within the greater Phoenix area. With an in place occupancy of 54.7%, this offering represents an opportunity to acquire high quality office property with a rare, and highly desirable, mix of stability and upside potential.
---
About ICRE Investment Group
ICRE Investment Group is an investment team within Commercial Properties Inc. that specializes in office, retail, medical, industrial and investment properties in Phoenix Arizona. We provide a complete range of real estate services to commercial property owners, companies, banks, commercial loan servicers, and investors seeking the highest quality of service, proven expertise, and a total commitment to client-focused relationships. Through our intensive focus on our clients' business goals, our commitment to the community, and our highly personal approach to client service, ICRE Investment Group is creating a new culture and a higher standard. We go well beyond helping with property transactions and serve as a strategic partner invested in your long term growth and success.