25346 W Patton Rd, Wittmann AZ 85361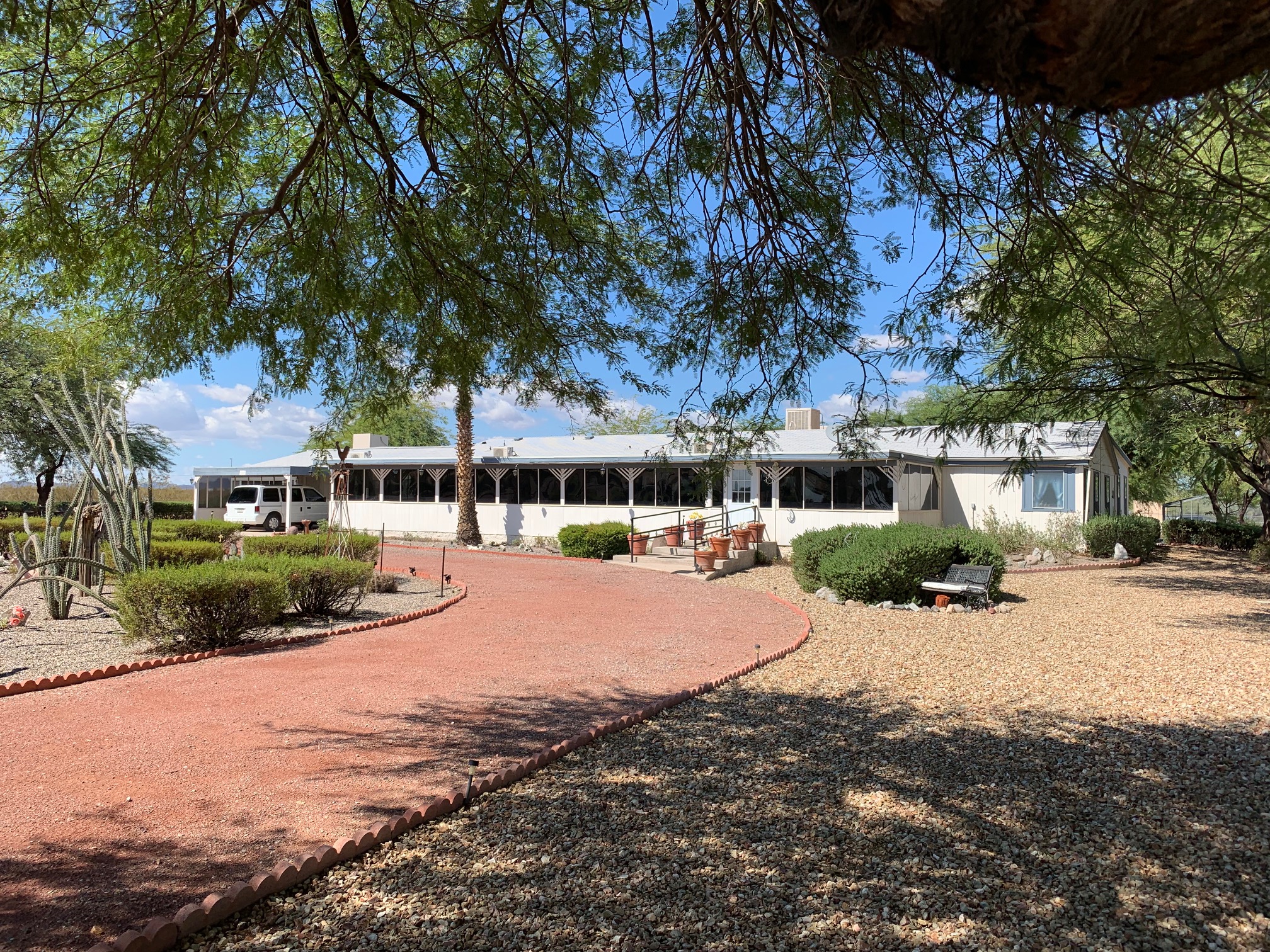 Download Brochure
Description
Proctor Assisted Living
Other
-
AZ
OFFERING SUMMARY
25346 W Patton Rd, Wittmann AZ 85361
Year Built: 2001
Building Size: 7,630 sq ft
Property Name: Proctor Assisted Living
Sale Price: $850,000.00
Price PSF: $104.85
Land Size: 1.10 acres
Property Type: Health Care, Assisted Living
Type: Owner User
Zoning: RU-43
Parcel #: 503-32-020B
Commercial Properties Inc. is proud to present Proctor Assisted Living, an Assisted Living Home built in 2001 at 25346 W Patton Road in Wittmann, AZ (Less than 4 miles west of Fire & Emergency Medical on Patton Rd). Property Overview: Approx square Feet: Total SF – 7,630 SF; Livable – 5,517 SF; Garage – 313 SF; Storage Shed – 720 SF; Greenhouse – 1,080 SF.
Property Features: On a paved road, well & septic, trees, hedges & stone landscaping, 400 amp electric service, 100ft setback from the road, 20ft x 200ft rear easement, 17ft wide circle driveway, matching & quality coordinated interior furnishings & tasteful decoration.
House Features: (7) bedrooms, (4) full baths, 900 ft activity room, full size gym with multiple non-impact equipment, (1) 15 x 30 ft eat-in kitchen, (1) summer kitchen for member supervised cooking activities, (1) 12 x 15ft linen closet, family room with large tv, fireplace, & activity table seats, formal dining room, huge open living room, large alcove area, laundry room, soft household goods closet, cleaning supply closet, locked secluded medication closet, office with over-sized desk, "comfy" chair & letter size file cabinet, quick-fix sewing center, and therapy pool (secured).
Appliances: Double oven island range top (electric), built-in microwave, (2) side-by-side refrigerator & freezers, dishwasher, garbage disposal, (2) 26ft freezers, 80 gallon water heater, washer & dryer, chest freezers, and propane gas range with electronic ignition.
A/C & Heating: (1) 5 ton unit, (1) HVAC unit, and (4) split heating & cooling units.
Evap Coolers: Three (3) alternate cooling systems on the roof.
Purchase information: Available within 30 day notice. Was bringing in $365/day per client. Seller Carry available – prefers 15 year term 4% interest. Roof replaced 2017 torch down. HVAC Replacement 2017. Financing: 15 year carry with 4% APR with $100k down.
---