NE Scottsdale Retail/Office Development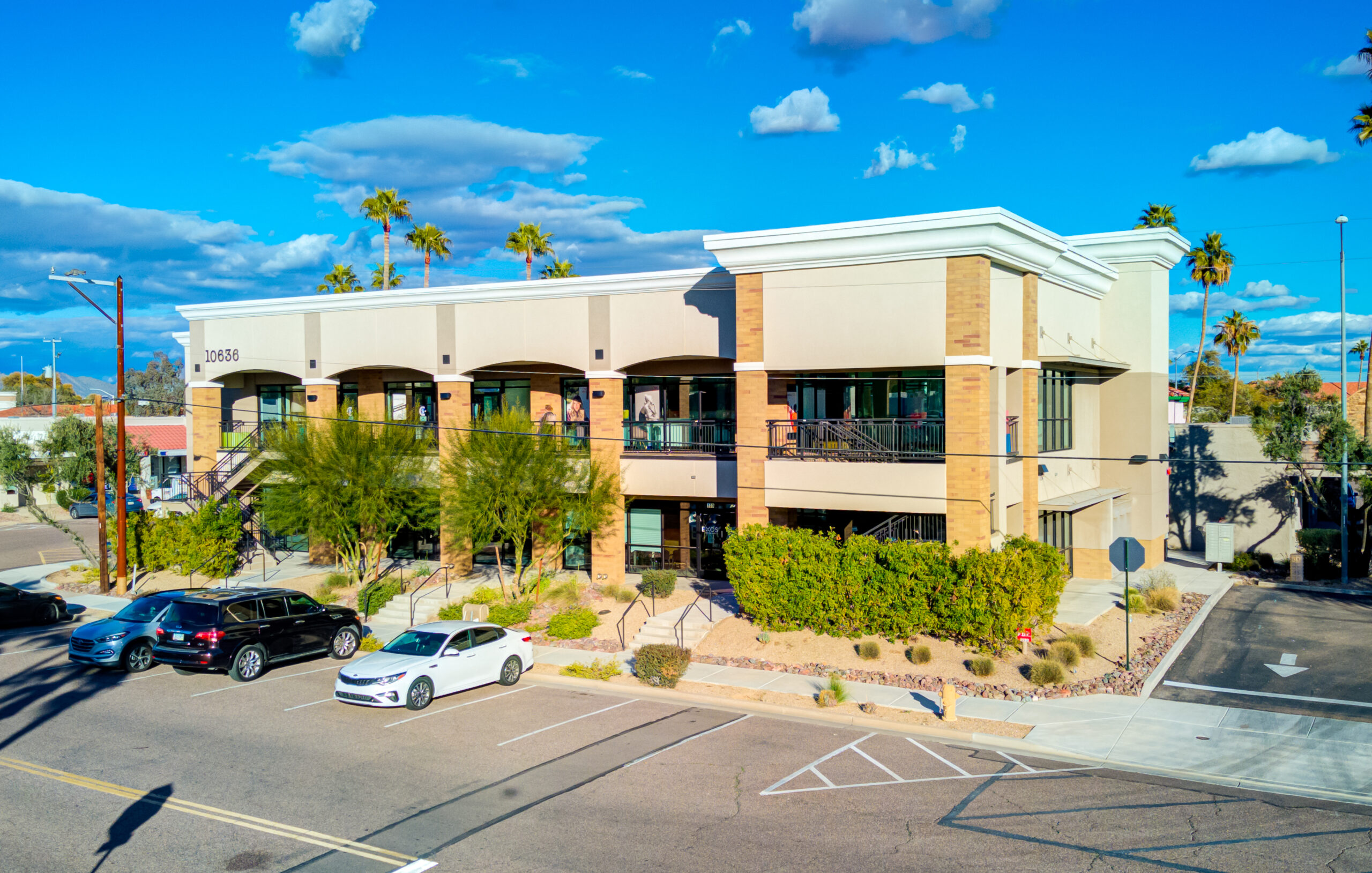 DOWNLOAD BROCHURE
Description
BRAND NEW SCOTTSDALE RETAIL/OFFICE DEVELOPMENT
Office
-
Arizona
NEW RETAIL/OFFICE DEVELOPMENT
±8,000 square foot 2 story class B office/retail building located in the heart of vibrant Scottsdale with more than 100 of the city's best restaurants and more than 68 restaurants within walking distance, Scottsdale offers a desirable quality of life for its residents. Scottsdale provides an abundance of retailers and resorts and a flourishing arts and cultural scene with more than 100 art galleries. The building's second story is occupied by a salon beauty school. A user can occupy the first floor ±1,000 – ±4,000 SF available and ready for multiple retail and office user.
OFFERING SUMMARY
1,000- 4,000 SF
Lease Rate $31.50 Modified Gross
Cross Streets: Scottsdale Rd & Shea
Within two (2) miles of 101
Building signage availability exposure from Scottsdale Rd.
DEMOGRAPHIC INFORMATOIN (1 mile radius)
68 Restaurants within walking distance
$104,193 Median household income
775 business with 6,598 employees
7,921 population
$93,361 median disposable income
27,684 households
(source: Esri)
About ICRE Investment Team
ICRE Investment Team is an investment team within ORION Investment Real Estate, that specializes in office, retail, medical, industrial and investment properties in Phoenix Arizona. We provide a complete range of real estate services to commercial property owners, companies, banks, commercial loan servicers, and investors seeking the highest quality of service, proven expertise, and a total commitment to client-focused relationships. Through our intensive focus on our clients' business goals, our commitment to the community, and our highly personal approach to client service, ICRE Investment Team