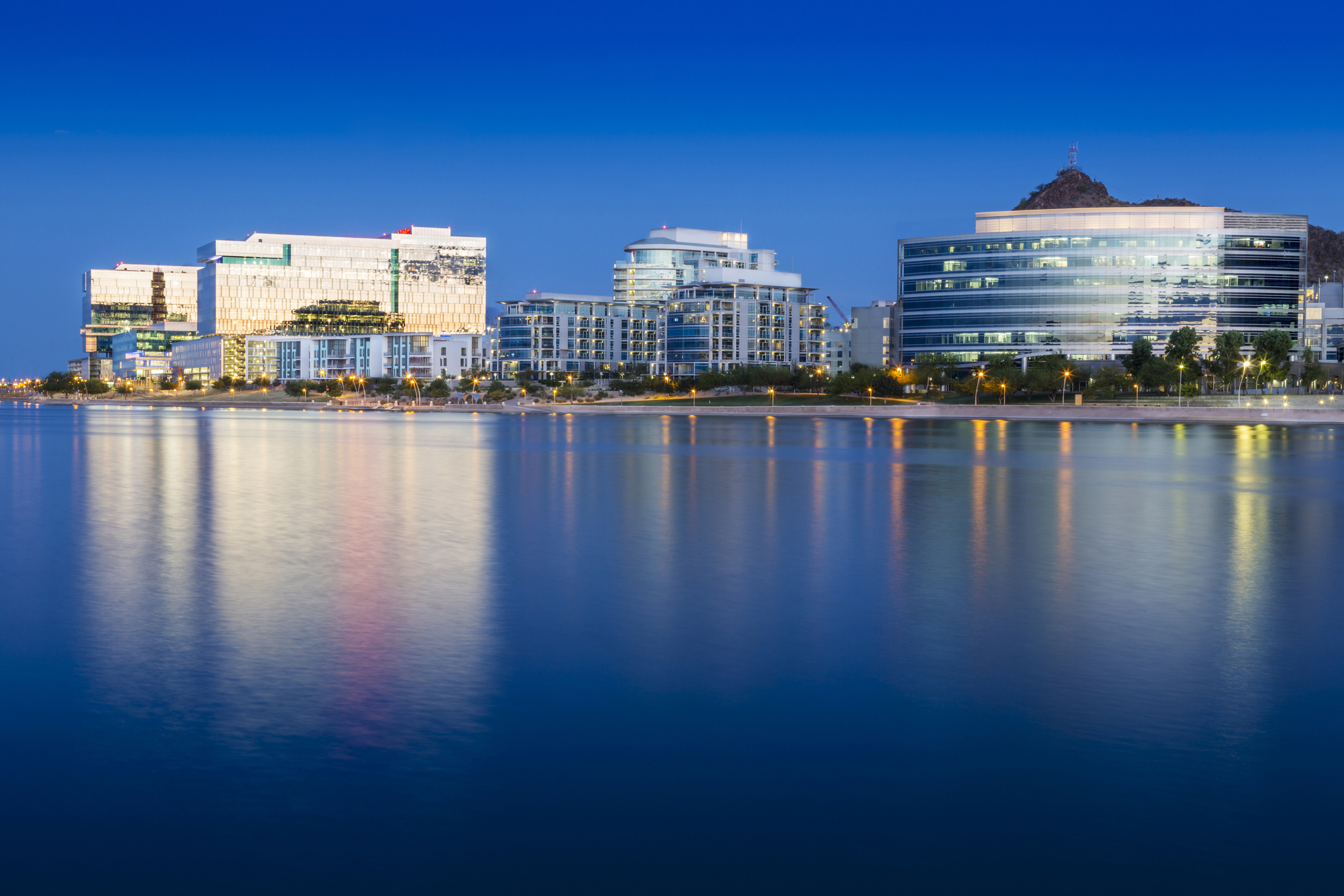 Are you looking to relocate or expand into a new space in Arizona? Clients looking at Tempe office space for rent can find the right fit with ICRE Investment Team. We work with commercial investors, property owners, companies, banks, and commercial loan servicers seeking the highest quality of services.
We live in and love the area, and we've built a strong background and foundation for assisting business owners…with finding the right location, understanding traffic patterns, and the benefits of tax rates and other advantages of doing business in Arizona.
Why Rent Office Space in Tempe?
Tempe, Arizona is located in the heart of Metropolitan Phoenix. Refreshingly offbeat, Tempe is a college town with a personality all its own. Tempe's entertainment and shopping hubs within the city include Tempe Marketplace, known for great shopping and live music on Friday and Saturday evenings. At Tempe Town Lake and Tempe Beach Park, you'll find yourself surrounded by condos, business complexes, an artistic pedestrian bridge, a popular park, a light rail bridge, and marina. With its fun and relaxed atmosphere framed by the arts and recreation, Tempe is the friendly city of the Grand Canyon State.
When searching for Tempe office space for rent, ICRE Investment Team provides our clients with industry-leading market research, advisory, and transaction services.
Phill Tomlinson and Michael Douglas lead the team at ICRE Investment Team. With over 19 years' experience, Tomlinson specializes in investments, sales, and leasing on retail, office, and medical asset types. Throughout his career, he has successfully closed over $93 million in total transaction volume and has completed a multitude of lease transactions.
Michael Douglas has over ten years of experience as a Strategic Consultant in the IT and Data Center Industry with emphasis on Data Center Real Estate Negotiations to include site location, planning, and build-out of Data Centers worldwide. Michael specializes in sales, leasing, and investments in office, medical and retail space with over $10M in Acquisition and Disposition of Commercial Real Estate deals in 2019.
You can learn more about our other services here, including information about investments, brokerage services, blogs featuring recent company highlights, and client testimonials.
You can reach our team here, and we'll be happy to get started with you soon.