Testimonials
"My hats off as you are the most diligent, persistent (and nicest) broker I have ever known."
-Sam
---
"When our clients take the time to recount a positive experience, it speaks volumes. We enjoy the relationships built along with the satisfaction in meeting our client's needs. Your testimonials that give others a sense of the experience and service you received pushes us to continue giving excellent service. If you've had a positive experience working with the ICRE Investment Group Investment Group we invite you send us your testimonial in the contact us section. Thank you!"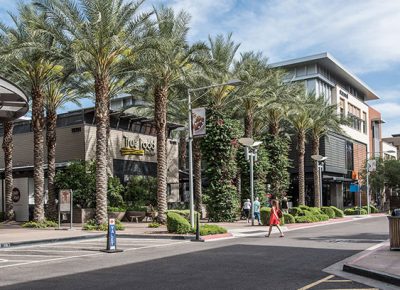 ---
"We are honored to provide a review of Michael Douglas and we are confident that you'll be as happy with him as we are. The terms and processes in commercial real estate were very new to us and he always made us feel comfortable and informed. He approached every conversation and email in a manner that helped us to understand, learn, and become more knowledgeable. He was consistently patient with us and explained things in more detail when we needed clarification. Michael was available whenever we needed help or had questions, even when they occurred outside of typical business hours. We always felt that he had our best interests at heart and he was always upfront about our best options. Even after we signed the lease and received the keys, Michael still checks in to make sure everything is going well. He is a valuable resource and he has directed us to other individuals to help us grow as a successful business.
Michael is kind, knowledgeable, professional, and genuine. We had worked with other agents and the experiences were miserable. Michael restored our faith and we will only work with him in the future. He started as our agent and became our friend."
— Keli & Lauren
---
"I've had only the most positive experiences with Orion They are top notch experts in their industry. I've known them for years and enjoy working with their team on a regular basis. They are simply the best at what they do! "
— Daniel R.
---
"Very professional commercial real estate brokerage team. Local to Phoenix, so they know all the legit locations."
— Eric J.
---
"Thank you for getting us through a very complicated property sale! You made sure we understood each issue every step of the way, and kept a very positive attitude about it. We closed with all parties happy with the outcome."
— Cheryl P.
---
"Commercial Properties is one of the best to work with. We have been doing service work with them for over five years and they are one of the best companies we have worked with. Their team is very oriented and responsive to answering questions concerning CRE properties. We value our relationship with them as one of the premier companies in the Phoenix market and hope to continue our relationship for years to come."
— Uniq E.