Monthly Archives:
December 2022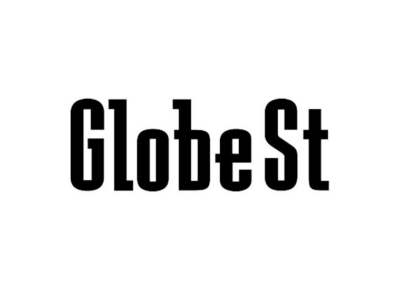 Here is a summary of a local event I attended in December hosted by GlobeSt.
Here are some thoughts per the keynote speaker:
1. On-line retail sales were 19.5% in 2021. They are projected to be 32% in 2032. Thus, the need for merchandise storage will continue.
2. Transportation costs continue to cause concerns for businesses.
3. "Just in case" inventory storage capacities will go from a 45 day supply to a 30 day supply.
4. The national vacancy rate for industrial product is 2.9%. Many markets have very old buildings that need expensive repairs. The average building age in Phoenix is 33 years old.
5. The average national Industrial lease is for 5 years with 3% annual bumps.
6. Rising construction costs were an on-going theme.
From other speakers:
1. Big concerns for new industrial buildings are higher ceilings (Amazon's new fulfillment centers are 100 feet tall), power supplies, truck courts, sustainability re solar panels or recapturing energy. Strictly outdoor storage has become very big and is also expensive per acre to lease.
2. Phoenix is in the top 5 industrial markets nationally (especially for manufacturing!) because of their labor supply and power availability.
3. There are over 33 million square feet of industrial square feet in Phoenix right now.
4. Many developers are backing away from existing deals so it's predicted that in 2024 that there will be a significant shortage of industrial buildings to lease.
5. Labor and skills shortage are the #1 concern of many companies.
6. Buyers and sellers are likely to hold off until January to make decisions.
7. Cities and counties will start selling off unused properties.
8. Regarding interest rates, it will take 6 to 9 months to stabilize. There will be a period of confusion until 3rd Qtr of 2023.
9. The #1 problem with e-commerce is labor. They want taller buildings (40′ clear heights) for buildings 500,000 sf+.
10. Many industrial tenants want their buildings to mock their retail stores fronts. Dick's Sporting Goods is a good example.
11. There will continue to be "last mile buildings" that are located in in-fill locations that are close to labor AND consumers.
Our team at ICRE Investing is well versed in the Phoenix market and has connections across the valley. Whether you are looking for new efficient office space to lease or are hoping to find a sustainable investment for the future, we've got you covered. Feel free to contact us any time!
When it comes to selecting a space for your business; form always follows function. A business will always seek out a space that best reflects what it does, how it does it, its corporate culture, and what will help it succeed. For instance, when our leasing team won the assignment to work with Sagicor Life Insurance it was important that we helped identify a location and space that aligned with their company culture, their brand and who they were as a company. For nearly 20 years they were nestled in the heart of old town Scottsdale at the Galleria where they occupied nearly 25,00 square feet. The work-life culture environment had shifted dramatically over 20 years and they needed a new location that would fit them culturally as a company.
For a potential tenant, it's important to be able to envision what a space can be rather than what it is right now. This means if a tenant doesn't think a space is suited for a business simply because they can't imagine what it could be with the right improvements, it's the job of the leasing agent or owner to sell him or her on the vision of what the space can be-to paint a mental picture that is irresistible. For this reason, our leasing team recommended to our client to go through a vendor selection process at the very beginning of the site selection process to find the right architect firm to work with. In the end Sagicor hired Wren Visser at Pinnacle Design Inc. Wren did an incredible job and I highly recommend before you start the design phase of building out your office or site selection process to contact Wren. If the tenant has a wild imagination but you know the space wouldn't actually be suited for their business, you need the fortitude and the knowledge to point that out. You'll save everyone a lot of heartache down the road. Most owners are so excited about selecting a space that they think everyone else will be as well and most tenant's do have an idea of what it is that they are looking for. Commercial real estate markets are cyclical. At times, demand is high and it's an owner's market where the owner can command more in rent and offer fewer concessions, the opposite is true as well, in a tenant's market the tenant can command more concessions when selecting a space and have more sites to choose from whether that be 2nd generation space or brand new construction.
Selecting a Space: The Market Analysis
It is important to do a full analysis of the properties you have selected as part of the site selection process. Our leasing team conducted a study that addressed the economic, employee demographic, commute disturbance and financial impact to our client. This meant driving each location during rush hour in the morning and evening to track time and distance that most employees would be commuting from to each of the locations that were chosen. Our leasing team narrowed a short-list of Class A office properties, gathered a team of experts that included space planners and architects to accompany our client on each site and Ultimately Sagicor found the perfect location at THE TOWER AT SCOTTSDALE LANDING .
If you don't have the resources necessary to pull together this type of information, I highly recommend you contact and hire a reputable broker and utilize his or her expertise. It will be well worth your time. I also encourage you to read When To Start Looking for a New Commercial Office Space article published by our team to help you get started. Our team at ICRE Investing is well versed in the Phoenix market and has connections across the valley. Whether you are looking for new efficient office space to lease or are hoping to find a sustainable investment for the future, we've got you covered. Feel free to contact us any time!