News
---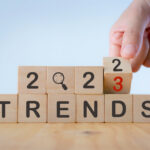 Let's take a deep dive into the trends shaping commercial real estate investing as we head into 2023. As the commercial real estate market continues to see ongoing changes, investors, owners, and operators in the space are having to deal with new challenges. The ever-changing workplace, labor shortages, sustainability motives, and increased interest rates all…Read More→
Read More....
---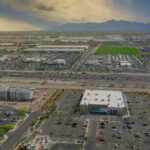 Let's take a look at Phoenix commercial office construction trends. Since the start of the pandemic, Phoenix has seen varying levels of new construction across building types. The office space has seen especially notable projects come to light, headlined by The Grove – a 181,494 square foot space located in the Camelback Corridor of Phoenix….Read More→
Read More....
---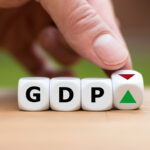 As we begin a new year in 2023, many are curious as to how the state of our economy will fair. We've seen growth in GDP quarter over quarter, but many capital markets have struggled to keep up. Overall, the economic forecast is positive in 2023 – but at a sluggish 1.6% growth worldwide. While…Read More→
Read More....
---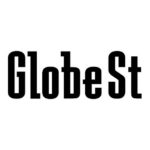 Here is a summary of a local event I attended in December hosted by GlobeSt. Here are some thoughts per the keynote speaker: 1. On-line retail sales were 19.5% in 2021. They are projected to be 32% in 2032. Thus, the need for merchandise storage will continue. 2. Transportation costs continue to cause concerns for…Read More→
Read More....
---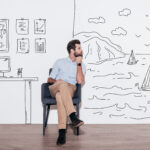 When it comes to selecting a space for your business; form always follows function. A business will always seek out a space that best reflects what it does, how it does it, its corporate culture, and what will help it succeed. For instance, when our leasing team won the assignment to work with Sagicor Life…Read More→
Read More....
---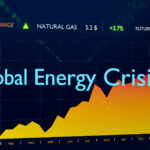 2023 will see rising energy costs having an impact on Commercial Real Estate Markets. As the world continues to support a turbulent economy in the shift toward sustainable energy, all sectors of capital markets are feeling the effects. Commercial real estate specifically, isn't just experiencing movements in price, but also a changing popularity in regions…Read More→
Read More....
---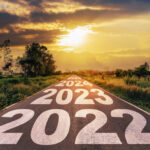 As we quickly close out 2022 and approach the new year, many investors find themselves caught in-between 2022's impressive gains and the looming concerns of a financial recession. For commercial real estate, 2022 proved to be a positive year across the board. The industrial and apartments sectors led the way, climbing a respective 28.6% and…Read More→
Read More....
---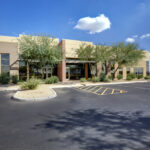 Like most of the niche commercial real estate markets, the medical office space has found stability in the post pandemic era. Many signs are pointing toward lucrative growth in the healthcare real estate market. In certain markets, investors in medical office buildings are reporting rent growths upwards of 10% or 15%. With a combination of…Read More→
Read More....
---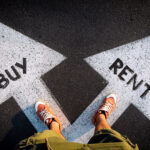 Sellers can use the Option as a tool to entice a prospective buyer or tenant. If you own a commercial tract of land and think it would be a great spot for a fast-food restaurant, you might be willing, or even excited, should a major fast-food restaurant come to you and ask for a 90-day…Read More→
Read More....
---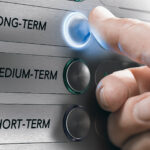 What is the appropriate length of lease for your business? You may be looking for a long or short-term lease. Factors such as the age and stability of your business, your plans for growth, employee impact study, the nature of your work, and the changes you'll expect in the neighborhood will all affect your decisions….Read More→
Read More....
---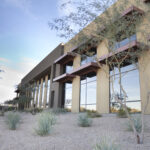 What lays ahead for Phoenix office space? As we inch closer to 2023, many investors are wondering if there are still any opportunities to be found in Q4 of 2022. While there is much speculation still circulating around the health of the economy, there are certain sectors within the capital markets that remain strong. A…Read More→
Read More....
---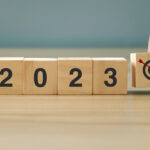 The 2023 Commercial Real Estate Forecast is being shaped by contradicting perspectives. With rising interest rates, inflated markets, and economic uncertainty looming around every corner, there is host of signs showing that commercial real estate will struggle in the years to come. Just the same, there is an equal amount – if not – more…Read More→
Read More....
---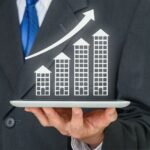 Commercial office demand is actually growing nationally. In an article I wrote a couple weeks ago, we compared the Phoenix office market with the markets in Seattle and San Francisco. In this article, we'll be drawing a comparison at the national level, looking at wider range of statistics to really get an idea of just…Read More→
Read More....
---
How is chaos in the construction industry impacting commercial real estate here in Phoenix? It seems there is a growing concern around the supply chain bottleneck faced by those in the commercial real estate industry. A dwindling labor force, shipping vessels unable to dock, and general chaos surrounding the construction industry are enough to make…Read More→
Read More....
---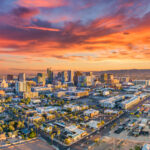 Arizona's business growth has been phenomenal, despite being often overlooked in the mainstream media. Arizona is a state that's currently supporting unprecedented job growth through a long list of innovative companies. As of 2022, Arizona has a total of 154 companies on the Inc. 5000 list, 37 more than the previous year. Innovation seems to…Read More→
Read More....
---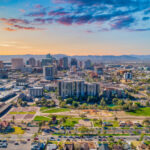 As we face a looming post COVID-19 recession, many investors are scanning the markets in search for 2022's best Phoenix commercial real estate opportunity. While COVID hit the American public hard, one thing it didn't stop was commercial growth in cities like Phoenix, Arizona. Brokers, builders, and real estate developers have recorded record numbers in…Read More→
Read More....
---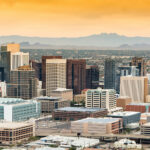 Commercial real estate is any property used only for business operations or as a workspace rather than a residence. Most often, tenants lease commercial real estate to do business. This type of real estate includes everything from modest offices to enormous standalone structures like shopping malls. Retailers, office space, hotels, strip malls, restaurants, and convenience…Read More→
Read More....
---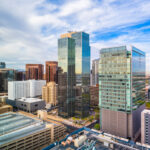 What does it cost to Lease Office Space in Phoenix? Several multinational corporations, including Avnet, Freeport-McMoRan, PetSmart, and Republic Services, are based in the Greater Phoenix area. In addition, the Aerospace division of Honeywell, Intel, U-HAUL International, Best Western, Apollo Group, Uber, Taser (formerly Axon), and General Dynamics are different businesses having headquarters or offices…Read More→
Read More....
---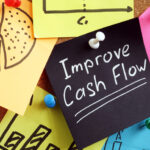 How do you increase cash flow on an investment property? The value of every income-producing property is greatly affected by small changes in certain aspects of the property. The cash flow of any property, either before or after taxes , is one of the important criteria to your investment. Your specific goal may not depend…Read More→
Read More....
---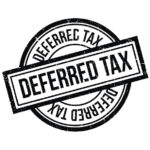 The IRS Code 1031 says that if you make a like-for-like exchange, you don't have to pay the gains tax at the time of the exchange. This is true as long as you have done everything properly, have not received any boot, nor had net mortgage relief. Let me explain this one of many 1031…Read More→
Read More....
---