News
---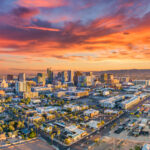 Arizona's business growth has been phenomenal, despite being often overlooked in the mainstream media. Arizona is a state that's currently supporting unprecedented job growth through a long list of innovative companies. As of 2022, Arizona has a total of 154 companies on the Inc. 5000 list, 37 more than the previous year. Innovation seems to…Read More→
Read More....
---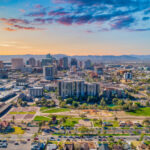 As we face a looming post COVID-19 recession, many investors are scanning the markets in search for 2022's best Phoenix commercial real estate opportunity. While COVID hit the American public hard, one thing it didn't stop was commercial growth in cities like Phoenix, Arizona. Brokers, builders, and real estate developers have recorded record numbers in…Read More→
Read More....
---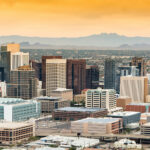 Commercial real estate is any property used only for business operations or as a workspace rather than a residence. Most often, tenants lease commercial real estate to do business. This type of real estate includes everything from modest offices to enormous standalone structures like shopping malls. Retailers, office space, hotels, strip malls, restaurants, and convenience…Read More→
Read More....
---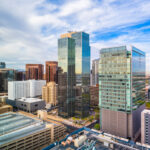 What does it cost to Lease Office Space in Phoenix? Several multinational corporations, including Avnet, Freeport-McMoRan, PetSmart, and Republic Services, are based in the Greater Phoenix area. In addition, the Aerospace division of Honeywell, Intel, U-HAUL International, Best Western, Apollo Group, Uber, Taser (formerly Axon), and General Dynamics are different businesses having headquarters or offices…Read More→
Read More....
---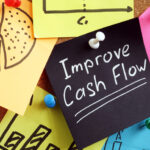 How do you increase cash flow on an investment property? The value of every income-producing property is greatly affected by small changes in certain aspects of the property. The cash flow of any property, either before or after taxes , is one of the important criteria to your investment. Your specific goal may not depend…Read More→
Read More....
---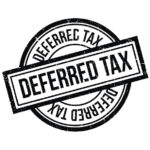 The IRS Code 1031 says that if you make a like-for-like exchange, you don't have to pay the gains tax at the time of the exchange. This is true as long as you have done everything properly, have not received any boot, nor had net mortgage relief. Let me explain this one of many 1031…Read More→
Read More....
---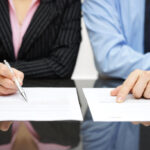 You may see a clause in the landlord's lease entitled Estoppel Certificates or "estoppel Letters". You could read it over and not understand what this clause means, and depending on what happens during your lease, you might never encounter this clause. Essentially, it usually comes up only if your landlord sells or intends to refinance…Read More→
Read More....
---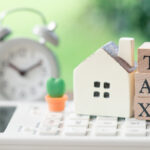 What is a 1031 Exchange? Yes, if you have any investment property, even if only a parcel of land and you don't know what a 1031 Exchange is, then you are missing an opportunity to build your wealth through real estate. My goal, I want to educate all homeowners on the basics of a 1031…Read More→
Read More....
---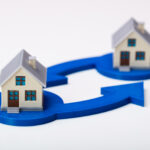 The IRS provides a safe harbor for exchanging a vacation home (defined as "dwelling unit" in the Rev. Proc.). This ruling provides clear guidance of the circumstances under which the IRS will not challenge whether a vacation home will qualify as property "held for investment" under §1031. Exchanging a Vacation Home as Relinquished Property For…Read More→
Read More....
---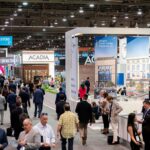 Article originally posted on Costar In another sign of the strength of the U.S. consumer and the resiliency of brick-and-mortar retail, in-store retail sales per square foot rose to records across most major categories in the first quarter, according to data compiled by Datex Property Solutions and reported by the International Council of Shopping Centers,…Read More→
Read More....
---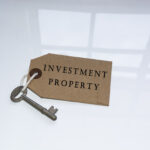 Are you buying commercial real estate? Here is a due diligence checklist. Due Diligence, if performed properly and thoroughly, will prevent you from experiencing major setbacks and expenses when buying commercial real estate. It should never be taken lightly or for granted. Every item should be reviewed in detail. Assume there will be problems, stay…Read More→
Read More....
---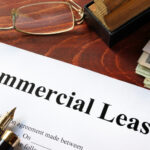 You will come across many clauses in your commercial lease agreement that have been prepared by the Landlord. There is more to consider than just price, rent abatement and tenant improvement allowance (TIA) including security deposit requirements restrictions on how you use the property, and who will pay for maintenance of the property and capital…Read More→
Read More....
---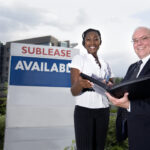 Have you considered subletting your space? There are several ways to get rid of some or all of your space you lease that you don't need. You can have language is your lease that simply ask to give up some space. You may elect to turn part of the space back to the landlord if…Read More→
Read More....
---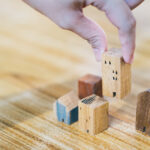 What is a Starker exchange and how can commercial real estate investors utilize it? Many of you that are reading are familiar with a 1031 exchange, if not you can read one of my many articles on the topic 10 Things to know about a 1031 Exchange That I previously published. Moving into the advanced…Read More→
Read More....
---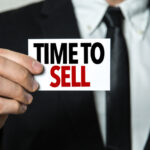 When selling a commercial property there are advantages and disadvantages. Let's explore the financial consequences (good and bad) of selling a commercial property. Advantages of Selling a Commercial Property You may Create a Taxable Gain. If your adjusted basis is lower than the contract price of the property then you may have a tax to…Read More→
Read More....
---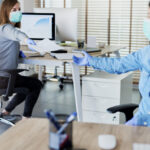 Many are comparing the economic challenges of COVID-19 on commercial real estate to that of the last recession. But CRE was in a much stronger position before the 2020 pandemic than it was in 2008. And although CRE—and the entire world—will operate differently moving forward, experts say CRE will bounce back. Brokers recently reported they…Read More→
Read More....
---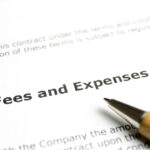 1031 Exchange Fees? Yes, there are costs associated with 1031 exchanges. When you are selling an investment property and decide to do an IRC 1031 tax deferred exchange there are some closing costs that are considered allowable and unallowable expenses. Under §1031 in any sale where the exchanger pays closing costs that are necessary for…Read More→
Read More....
---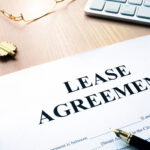 There are a few parts of a commercial lease that you should pay close attention to. Commercial leases are lengthy documents that can be seriously daunting to peruse, but it's important that you take the time to read all of the terms carefully before signing on the dotted line. While every part of the lease…Read More→
Read More....
---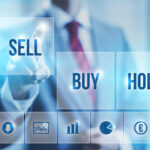 (1) A §1031 tax deferred exchange is for investment property only. Land, commercial, or residential property that has been rented out, all qualify. (2) A seller must use a Qualified Intermediary (QI) to act as the safe harbor of their funds (3) You must spend equal to what you sell for minus customary closing costs…Read More→
Read More....
---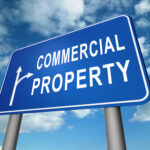 When should you start looking for a new commercial office space? Typically, companies start looking for a new commercial office space as little as nine months before their existing lease ends. Unfortunately, they're doing it wrong. To successfully find and negotiate space. The savviest tenants can spend two to three years planning for a move….Read More→
Read More....
---