Investing
---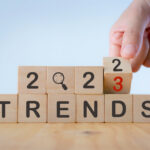 Let's take a deep dive into the trends shaping commercial real estate investing as we head into 2023. As the commercial real estate market continues to see ongoing changes, investors, owners, and operators in the space are having to deal with new challenges. The ever-changing workplace, labor shortages, sustainability motives, and increased interest rates all…Read More→
Read More....
---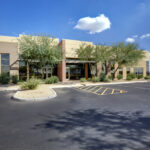 Like most of the niche commercial real estate markets, the medical office space has found stability in the post pandemic era. Many signs are pointing toward lucrative growth in the healthcare real estate market. In certain markets, investors in medical office buildings are reporting rent growths upwards of 10% or 15%. With a combination of…Read More→
Read More....
---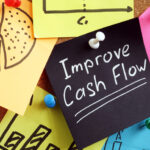 How do you increase cash flow on an investment property? The value of every income-producing property is greatly affected by small changes in certain aspects of the property. The cash flow of any property, either before or after taxes , is one of the important criteria to your investment. Your specific goal may not depend…Read More→
Read More....
---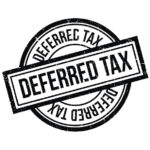 The IRS Code 1031 says that if you make a like-for-like exchange, you don't have to pay the gains tax at the time of the exchange. This is true as long as you have done everything properly, have not received any boot, nor had net mortgage relief. Let me explain this one of many 1031…Read More→
Read More....
---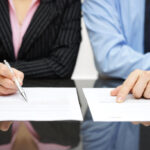 You may see a clause in the landlord's lease entitled Estoppel Certificates or "estoppel Letters". You could read it over and not understand what this clause means, and depending on what happens during your lease, you might never encounter this clause. Essentially, it usually comes up only if your landlord sells or intends to refinance…Read More→
Read More....
---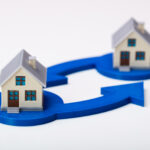 The IRS provides a safe harbor for exchanging a vacation home (defined as "dwelling unit" in the Rev. Proc.). This ruling provides clear guidance of the circumstances under which the IRS will not challenge whether a vacation home will qualify as property "held for investment" under §1031. Exchanging a Vacation Home as Relinquished Property For…Read More→
Read More....
---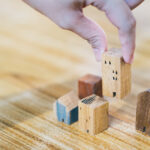 What is a Starker exchange and how can commercial real estate investors utilize it? Many of you that are reading are familiar with a 1031 exchange, if not you can read one of my many articles on the topic 10 Things to know about a 1031 Exchange That I previously published. Moving into the advanced…Read More→
Read More....
---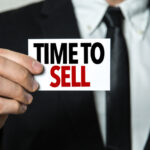 When selling a commercial property there are advantages and disadvantages. Let's explore the financial consequences (good and bad) of selling a commercial property. Advantages of Selling a Commercial Property You may Create a Taxable Gain. If your adjusted basis is lower than the contract price of the property then you may have a tax to…Read More→
Read More....
---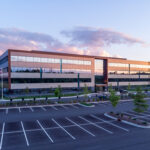 How can you use the sale-leaseback method when other forms of financing are more costly? If the money market will support your financial needs at reasonable rates through more conventional forms of mortgaging, there may be no need to look elsewhere. However, due to any number of circumstances, a reasonable or sufficient loan may not…Read More→
Read More....
---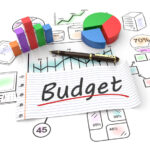 There are few things you can do to increase the value of your property, you can either raise rents or reduce operating expenses. I'd like to briefly touch on a few steps you can do to reduce your building's operating expenses, investor can focus on what we call controllable expenses, or otherwise known as common…Read More→
Read More....
---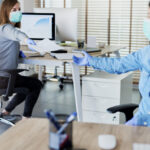 Many are comparing the economic challenges of COVID-19 on commercial real estate to that of the last recession. But CRE was in a much stronger position before the 2020 pandemic than it was in 2008. And although CRE—and the entire world—will operate differently moving forward, experts say CRE will bounce back. Brokers recently reported they…Read More→
Read More....
---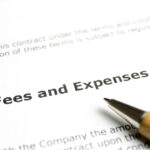 1031 Exchange Fees? Yes, there are costs associated with 1031 exchanges. When you are selling an investment property and decide to do an IRC 1031 tax deferred exchange there are some closing costs that are considered allowable and unallowable expenses. Under §1031 in any sale where the exchanger pays closing costs that are necessary for…Read More→
Read More....
---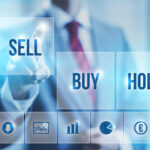 (1) A §1031 tax deferred exchange is for investment property only. Land, commercial, or residential property that has been rented out, all qualify. (2) A seller must use a Qualified Intermediary (QI) to act as the safe harbor of their funds (3) You must spend equal to what you sell for minus customary closing costs…Read More→
Read More....
---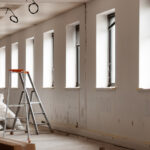 Planning tenant improvement projects used to be simple — design rows of private offices with cubicles in front and don't forget a storage room and reception area. Modern offices are much more variable. While the key to a successful project is to customize it extensively to your needs, there are still a few rules of…Read More→
Read More....
---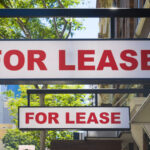 Let's examine what a cap rate is and how it allows investors to evaluate their rate of return. There are many ways to value real estate. It consists of appraising the land and building, comparing comparable properties, or calculating the value based on the rents being generated. The later method is where the capitalization rate…Read More→
Read More....
---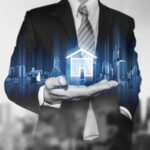 When it comes to Commercial Property Management Services, selecting the right company can make the difference of having a good experience compared to a bad one. Below is a quick summary of what you can expect when hiring a commercial property management company and some questions to ask when interviewing them. From accounting and administration…Read More→
Read More....
---
Let's examine abated rent on commercial leases from both the landlord's perspective and the tenant's perspective. The abated amount can be recaptured if a tenant defaults on the agreement. Abated Rent: A Landlord's Perspective In today's market, it is common for landlords to give fully or partially abated rent as a lease concession to tenants….Read More→
Read More....
---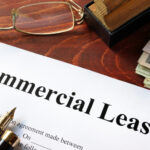 How to understand Triple Net and Commercial Real Estate Language. As a commercial real estate broker with Commercial Properties, Inc., I get many prospects, tenants and even new brokers trying to understand Triple Net and other Commercial Real Estate terms. To help understand Triple Net, it's important to know the definition as well as what…Read More→
Read More....
---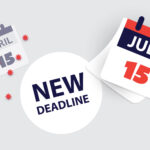 The IRS has extended the deadlines for 1031 tax deferred exchanges. On April 9, 2020, the IRS issued Notice 2020-23 which provides that taxpayers have until July 15th, 2020 to perform all Specified Time-Sensitive Actions, that are due to be performed on or after April 1st and before July 15th, 2020. Download Printable Article (PDF)…Read More→
Read More....
---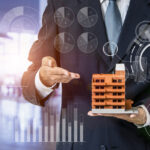 Let's talk about "like kind" in a 1031 exchange. The Internal Revenue Code provides that a taxpayer may sell property and defer the payment of any capital gains tax if that taxpayer uses the proceeds to acquire like kind replacement property. It is always important to share first, section 1031 of the Code states: No…Read More→
Read More....
---