Understanding Estoppel Certificates and Why They Matter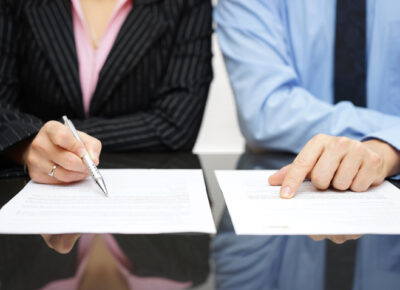 You may see a clause in the landlord's lease entitled Estoppel Certificates or "estoppel Letters". You could read it over and not understand what this clause means, and depending on what happens during your lease, you might never encounter this clause. Essentially, it usually comes up only if your landlord sells or intends to refinance the building.
Suppose your landlord wants to sell the property. All the leases will convey with the property. The buyer will want an assurance that the tenants are living up to the terms of their leases, and are not owed any money from the landlord, such as tenant improvement allowance.
A buyer or lender can get answers to these questions by looking at the lease and talking to the landlord. They will also reach out to the tenants in the building to make sure that the leases are being followed.
An estoppel certificate is normally completed by the tenant, a signed statement certifying that the tenants and the landlord are following the lease and are current with any financial obligations including security deposits. Often times the landlord can complete the estoppel certificate on behalf of the tenant if the tenant fails to complete one, but it is always better to have this come from the tenant themselves.
How Estoppel Certificates work
Most lease clauses give you a short amount of time, typically five to ten days, to sign and return an estoppel letter, and most likely after the earnest money has already gone non-refundable. Whoever has requested the letter will use it to reassure any intended lender or buyer that neither party to the lease is in serious default.
Accuracy is Important
If by chance you receive an estoppel certificate prepared by your landlord, be sure to read it carefully and compare it with your lease; the terms and conditions should match. The consequences of signing an estoppel that you know is inaccurate could be significant, so read it carefully.
The biggest discrepancies I have come across in an estoppel certificate is the security deposit amounts reflected on the estoppel certificate that don't match the lease. Or the lease indicates a security deposit will be collected and never is. This is important to confirm the accuracy of as the security deposit(s) amounts also convey with the property, and used on the settlement sheet at closing as a credit to the Buyer.
There is nothing wrong with a clause requiring you to provide an estoppel certificate. You have every interest in helping the landlord to verify and confirm the accuracy of your lease. It's not uncommon to ask for a two-way clause, and the landlord should agree to furnish an estoppel letter for you, upon request. You may need one as a tenant in the event you sell your business. If the landlord refuses to agree to a two-way clause, understand that your ability to easily get a loan, merge, or sell your business could be difficult.
Be sure to read the estoppel clause carefully in your lease, some clauses specify what will happen to you if you refuse or fail to sign an estoppel certificate, you could be in default of your lease by not signing, remember the point of signing an estoppel certificate is to reassure the lender or buyer that you're not in default.
Let me know what you think, and if you have other questions about your lease or estoppel certificates, you can find other related blog articles on https://investingincre.com/news-case-studies/ or you're welcome to reach out to me directly.
At ICRE, we're the foremost commercial real estate advisors throughout the greater Phoenix region and beyond in Arizona. ICRE is also affiliated with CORFAC International and have access to real estate investment properties throughout the world. We're well familiar with the area, its traffic patterns, tax rates and more, and we can help you find the ideal location for your commercial property investment. Reach out to us today to get started!