What does it cost to Lease Office Space in Phoenix? Several multinational corporations, including Avnet, Freeport-McMoRan, PetSmart, and Republic Services, are based in the Greater Phoenix area. In addition, the Aerospace division of Honeywell, Intel, U-HAUL International, Best Western, Apollo Group, Uber, Taser (formerly Axon), and General Dynamics are different businesses having headquarters or offices in Phoenix.
Phoenix is a surprisingly welcoming city for small businesses. As the fifth largest city in the U.S., and one of the fastest-growing cities with increasing rent, Phoenix offers prime opportunities for startups, SMEs, and even large corporations to find affordable commercial real estate options with low overhead costs. But unfortunately, not everyone can stroll into a business center or walkable strip and lease office space. Thankfully, this guide will give you a detailed insight into leasing office space in Phoenix so you can make an informed decision, as longer lease lengths have made landlords more receptive to concessions.

The Central Business District and neighboring suburbs account for more than 100 million square feet of the commercial real estate inventory in the Phoenix metro area. As a result, tenants have options to compare, and there is considerable rivalry between landlords to fill premises, as seen by vacancy rates of 19% in the Downtown core and 15% in the suburbs.
Class A space in the Greater Phoenix region rents for about $31 per square foot (per year). Class B space costs about $21 per square foot on average. Class C assets are scarce, typically asking rentals under $20 per square foot. In addition to lease duration, building type, and tenant concessions, different city areas have different lease pricing.
Phoenix's rental market is still thriving; recently noteworthy agreements include:
General Dynamics leasing 149,000 square feet in Metrocenter

ASU is leasing 60,000 square feet at One Arizona Center Downtown

Amazon is leasing 53,000 square feet in North Tempe

AZ Children's Association is leasing 40,000 square feet in Midtown
How Much Does it Cost to Lease Office Space in Phoenix?
Pricing a lease before signing a year-long or maybe 5-year lease agreement is almost impossible. While it's essential to ensure your budget can account for a commercial lease, it's also critical to do a little research by exploring available office spaces in Phoenix, their average rental rates, and factors that might impact your pricing. It will depend on how much it costs to lease commercial real estate in Phoenix.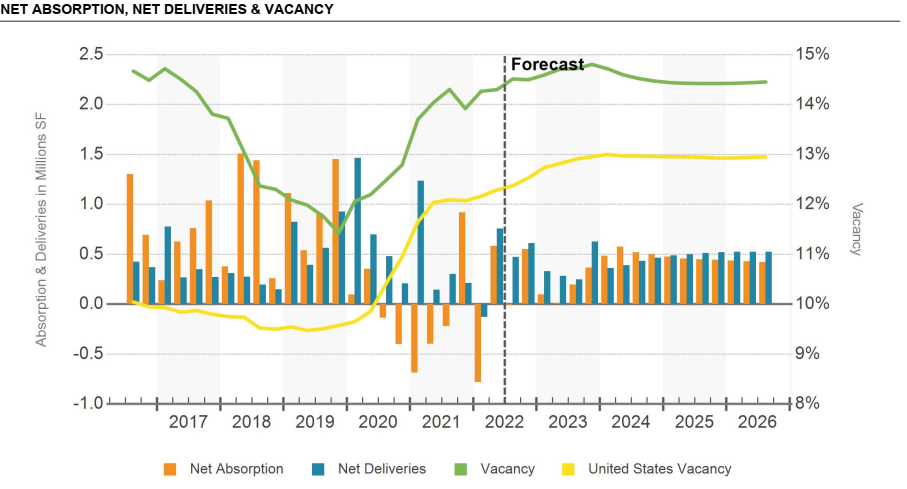 Popular Areas to Lease Office Space in Phoenix
As the city's commercial hub, downtown Phoenix is crucial for politics, government, finance, and professional sports in this area. Rent for offices in this location is roughly $32 per square foot. Although Class B and Class C spots are available, most are Class A.
This urban settlement in Phoenix has a total commercial real estate inventory of almost 10 million square feet and is the location of the Sky Harbor International Airport.
In the Phoenix metropolitan area, several neighborhoods make up East-Central Phoenix. Rent for offices in this location averages only $15 per square foot. 13% of the spaces are currently available for rent.
The area of Phoenix, known as West Phoenix, or West Valley, is reported to encompass Avondale, Buckeye, Glendale, Peoria, Tolleson, and other communities. Renting office space in this area runs roughly $18 per square foot, though the price varies by location.
The largest airport in the state, Phoenix Sky Harbor International Airport, is located in this area, hence its name. This airport, three miles from the center of Phoenix, hosts more than 1,200 aircraft operations per day. Although Sky Harbor is an airport, it also has roughly 5 million square feet of office space. Rent for commercial space in Sky Harbor is about $20 per square foot.
One of the 15 villages in Phoenix is Camelback East. It is situated close to Camelback Mountain, Paradise Valley, and Scottsdale communities. Here, office space is $31/sqft, which is slightly more expensive.
Arizona's Mesa is a city located about 20 miles east of Phoenix. After Phoenix and Tucson, it is the third-largest city in the state. The National Register of Historic Places has listed numerous historic buildings in Mesa. Unfortunately, less than a million square feet of business space are available to lease in Mesa, which has a solid residential bias.
A desert city in Arizona renowned for its luxurious retail selections and high standard of living. Expect the typical asking rent for office space to range between $25 and $35 per square foot. Spaces close to South Scottsdale and the Scottsdale Airpark often cost more to rent than those in Central Scottsdale.
A city in Phoenix's East Valley is called Tempe. Here is where the headquarters of Fortune 500 business Insight Enterprises is located. Arizona State University is situated in Tempe. Businesses may anticipate paying around $34 per square foot to rent office space in Tempe. Although Class B and Class C spots are available, most are Class A.
Looking to To Lease Office Space in Phoenix: The Bottom Line…
There has been an increase in sublease space, and some move-outs have also added to the market's vacancies. Several of the principal occupiers in the market have downsized or relocated to new structures during the past year, leaving empty space in their wake. For example, nationwide abandoned 250,000 SF over two buildings in Central Scottsdale in the first quarter of 2121 and moved into a 282,500 SF space at a recently finished location in North Scottsdale.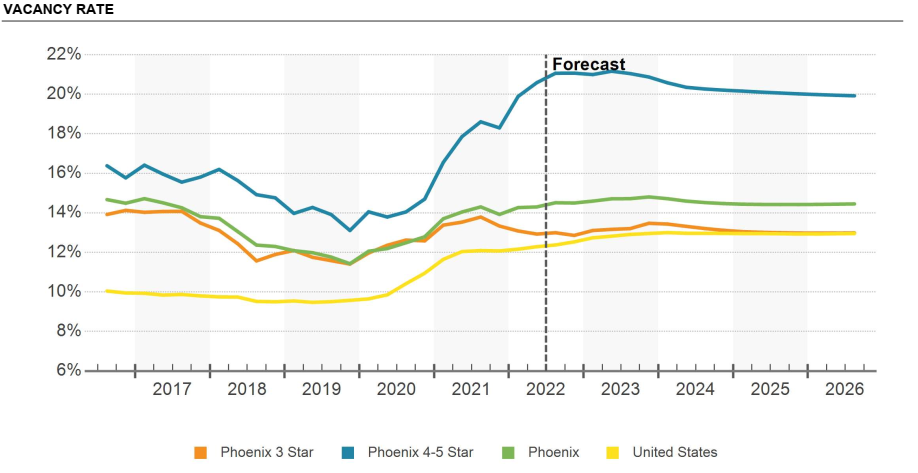 Initially, Nationwide intended to occupy the entire 460,000 SF structure, but the epidemic changed course.
Cognizant left Canyon Corporate Plaza in Northwest Phoenix in the second quarter of 2102. The provider of IT for healthcare services relocated into an 87,000 SF space in a recently completed building in North Phoenix earlier this year.
Are you looking to lease office space in Phoenix? At ICRE Investment Team, we work with commercial investors, property owners, companies, banks, and commercial loan servicers seeking the highest quality of services in the greater Phoenix, Scottsdale, Mesa and Tempe Arizona regions. We are also affiliated with CORFAC International, with access to commercial in vestment properties across the globe. Contact us for more information today!